Premio al compromiso comunitario Subaru Love Promise 2018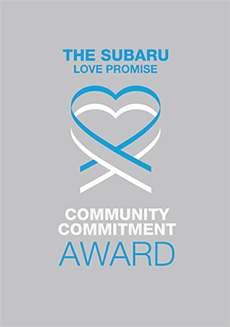 Hemos sido reconocidos a nivel nacional por nuestra dedicación a nuestra comunidad y la promesa de amor de Subaru.
Nos honra recibir el premio 2018 Premio Subaru Love Promise Community Commitment. Este premio reconoce a nivel nacional a los minoristas de Subaru que están haciendo del mundo un lugar mejor al mismo tiempo que demuestran un compromiso excepcional para apoyar las pasiones y causas en las comunidades locales. Estos esfuerzos se centran en áreas importantes como el medio ambiente, la comunidad, la salud, la educación y las mascotas.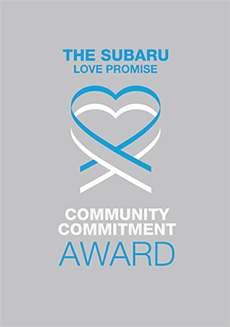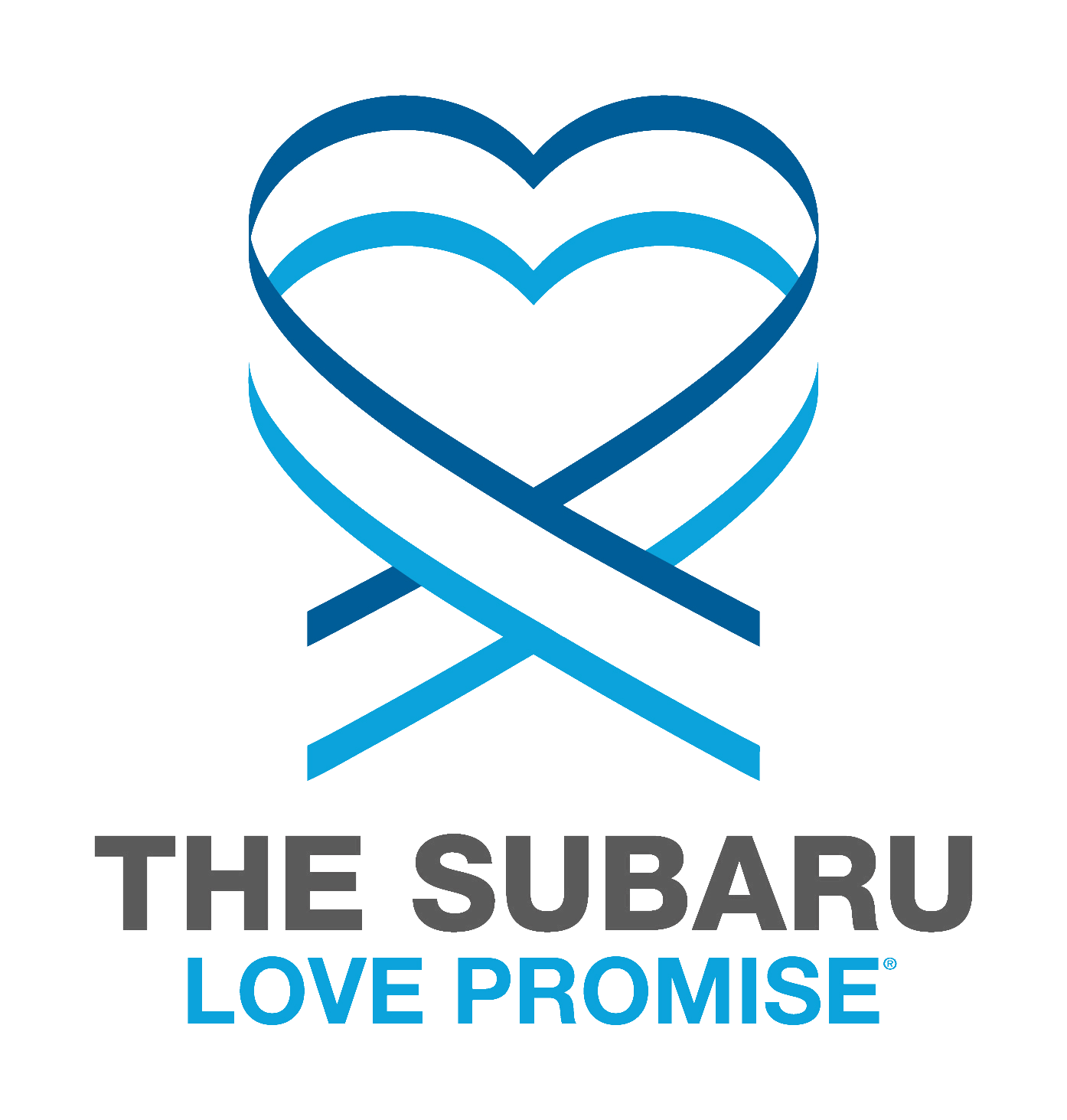 ¿Qué es la promesa de amor de Subaru?
Subaru y nuestros distribuidores creen en hacer del mundo un lugar mejor y la Promesa de Amor de Subaru es nuestra visión del respeto a todas las personas. Es nuestro compromiso de mostrar amor y respeto a nuestros clientes y de trabajar para tener un impacto positivo en el mundo.
How is Subaru South Tampa dedicated locally to the Love Promise?
Our Love Promise can be seen in various partnerships with local charities and non-profits. We are grateful for the opportunity, not only to be a part of our community but to serve it as well.
Historias de Promesas de Amor de Subaru South Tampa
Subaru y Subaru South Tampa creen en tener un impacto positivo en las comunidades en las que vivimos y trabajamos. Mantenemos esa creencia a través de nuestro Compromiso Comunitario Love Promise. Cada mes, seleccionamos historias inspiradoras de clientes y socios de nuestra área que se esfuerzan por apoyar nuestro compromiso colectivo y las presentamos aquí.
My hurricane hero! - Rebecca d
In the month of September 2022, my family and I had a very bad experience through Hurricane Ian which had me on the hunt for a new car. I looked at many different cars at many different places. These places all had very basic customer service with not many cars that peaked my interest. When I arrived at Subaru of South Tampa, I was greeted by very welcoming staff and a sales representative with a determination to help and provide me with a new car that ticked all my boxes. Joseph Misco, my hurricane hero, was amazing. We found my Subaru WRX 2019 and I knew it was the right car for me. My parents had a flight the next day and it was necessary for me to leave Subaru with a new car. My parents reside and were currently in Naples, FL, which I assumed would cause issues as they wanted the car in their name as well. Joe suggested that we could drive to Naples to fill out the paperwork, which was unbelievable. Joseph putting in the extra effort and time meant that I could fulfil the need to get my new car! He was excited and eager to help and was willing to go the extra mile or in this case, 300 miles.
---
Adoption event at Subaru South Tampa - Heydi A
Back on October 23rd, 2022, Subaru allowed Mercy Full Project Animal Rescue at their South Tampa location where we brought over 15 dogs that were rescued and ready to find their forever homes. So many families came and met the animals available and at the end of the day we had 13 successful adoptions. Subaru's management welcomed us with food and a photographer for the event. Their support is so important and we will always appreciate everything Subaru does for the community. Thank you for the pawttom of our paws…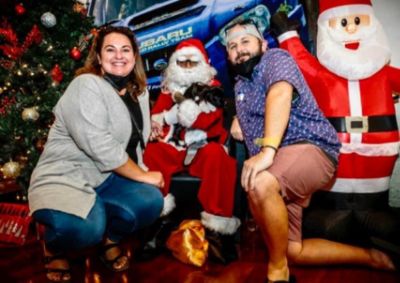 ---
Heidi's Legacy Rescue - Kerry C
Heidi's Legacy Rescue was happy to partner with Subaru South Tampa again this year for Subaru Loves Pets! On October 28th, Subaru South Tampa hosted an adoption event with Heidi's Legacy Rescue to help save pets in the Tampa Bay area like Yogi. Yogi came to Heidi's Legacy from a citizen that had found him and could not afford his care. Yogi was very sick and needed immediate care to address his pancreatitis and get his glucose levels under control. After a week long stay at the vet and follow ups, Yogi was ready to be adopted into a new family. Without partnerships like with Subaru South Tampa, Heidi's Legacy Rescue couldn't save as many dogs and cats in the Tampa Bay area.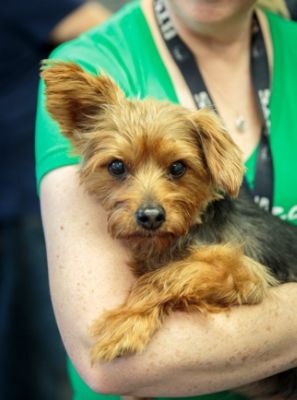 ---
Subaru Loves Learning at Leto High - Larissa M
Leto High School has been blessed for two years in a row by support from Subaru of South Tampa. This year, in addition to adopting several classrooms, they also stopped by to drop off a ton of supplies for our students and teachers. We are so grateful for their continued support. As a Title 1 high school, they are helping us provide resources to students to close the opportunity gap, and we are forever thankful.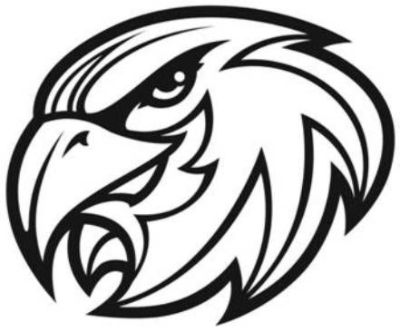 ---
Thank you for caring for Moffitt's patients - Nancy H
Moffitt Cancer Center is grateful for the generous donation of blankets and lunchboxes made by Subaru of South Tampa. The representatives from the dealership visited the cancer center on June 13 to drop off 80 soft blankets that were distributed to patients in the blood and marrow transplant unit. Dr. Fred Locke, vice chair of Moffitt's blood and marrow transplant and cellular immunotherapy department and the 2021 Leukemia & Lymphoma Society Man of the Year winner, met the representatives from the dealership to accept the donations, alongside nurses from the BMT inpatient unit. Each year Subaru partners with The Leukemia & Lymphoma Society in the Subaru Loves to Care campaign to provide blankets to patients currently undergoing treatment. Moffitt thanks LLS and Subaru of South Tampa for bringing comfort to patients with the gift of a warm, plush blanket.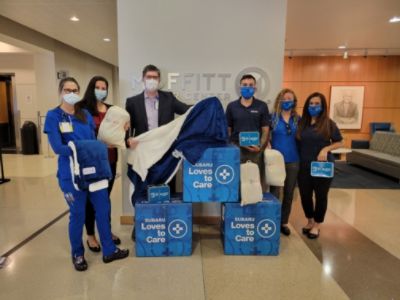 ---
Mocha finds a new lease on life. - Kelly V
Heidi's Legacy Dog Rescue received a call in late September about a small 3 year old female Chihuahua, Mocha. Her lower jaw was broken in half. Her injury was traumatic and required surgery. Heidi's Legacy Dog Rescue stepped up and Mocha was able to have surgery, has fully recovered and has now found her forever home! Because of the partnership with Subaru South Tampa and the Subaru Loves Pets Event in October, Mocha and other pets like her were able to have much needed medical care and find a forever home. Heidi's Legacy Rescue was happy to partner with Subaru South Tampa this October for the Subaru Loves Pets Event and Make a Dog's Day. Subaru South Tampa welcomed our team, volunteers and dogs for a fun filled adoption event. Events like these help bring awareness to the rescue and our mission to rescue dogs. In the month of October, 16 dogs were adopted and we made room to rescue 20 more dogs in our foster homes. Thank you so much Subaru South Tampa for helping us save the lives of these precious pets.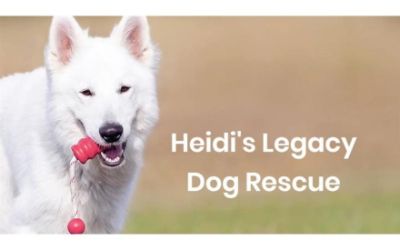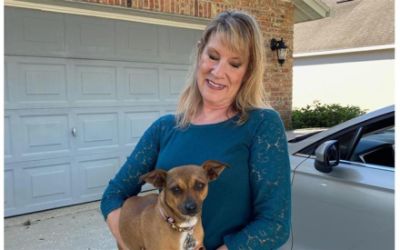 ---
Thank you for Sharing the Love - Frances M
Southeastern Guide Dogs is thankful for Subaru South Tampa encouraging their customers to "Change a life—double the donation" through their annual Share the Love event. For the sixth year, Southeastern Guide Dogs has been selected as their hometown charity of choice. This year, we were gifted over $115,000 from this program! During the Share the Love event, customers select one of five charities, then Subaru donates $250 per new car sold to the customer's choice. But that's not all. If the customer chooses Southeastern Guide Dogs, Subaru South Tampa matches that donation. Because of friends like Subaru, we continue to provide all of our amazing dogs to people with vision loss, veterans with disabilities, and children with significant challenges—at no cost. Now that's sharing the love!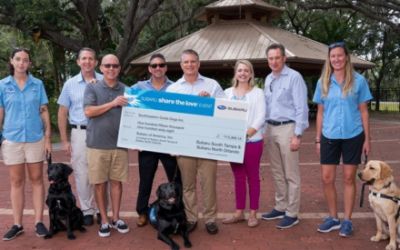 ---